Three years ago an extraordinary cooperation project was conducted focusing on emergency measures to support growing refugee community in Turkey, bringing together specialists in community growing, gamification and social integration. Since then the communication, understanding of common grounds between the participants grew stronger and developed into a new project, a training course.
The main focus for this project is the understanding and development of games designed for entrepreneurial and economical learning. We believe that entrepreneurship as a transverse competence, which applies to all spheres of life: from nurturing personal development, to actively participating in society, to (re)entering the job market as an employee or as a self-employed person, and also to starting up ventures (cultural, social or commercial).

The training was conducted online during three weeks of August where four of our brave leaders threw themselves in a digital battle of methodological Klondike, and offline during a week in September 2021.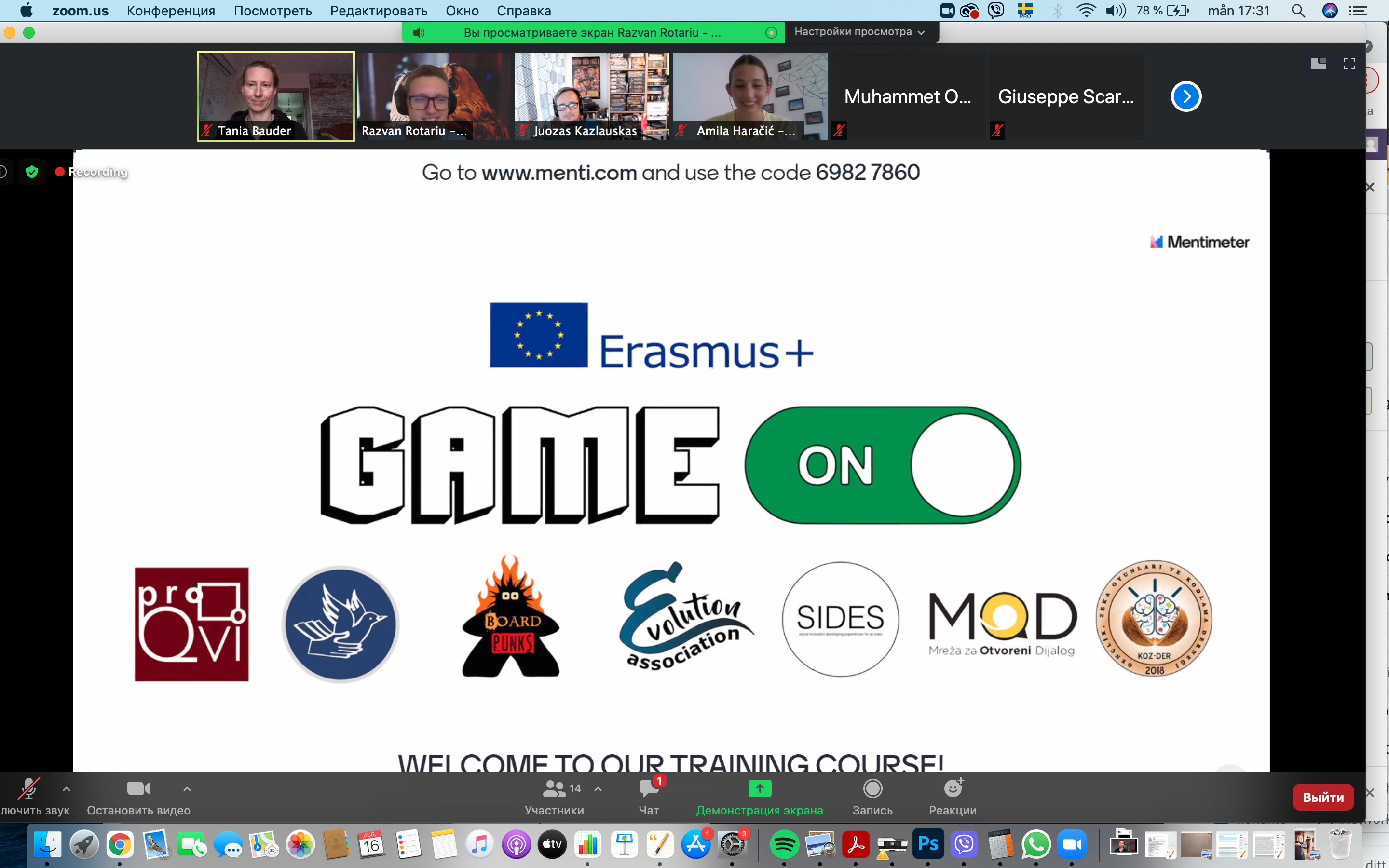 Plan for the activities:
August : the training course
Chapter 1
devoted to the connection of the participants with the specifics of the online work environment and our team, in which topics such as: getting to know each other, our journey through the training course, building our team, identifying our strengths, exploring our community, establishing the persona of our beneficiaries.

Chapter 2
addresses project-specific processes (facilitation, organization, evaluation, management, coordination, etc.) and will provide practical tools to help in the future. The main topics addressed are: understanding the process of gamification, step by step preparation, methods of youth involvement, involvement of young people with reduced opportunities, use of methods.

Chapter 3
designed like a laboratory, it is a "space" in which participants are invited / challenged to experiment – with the guidance of the team, putting into practice part of our developed games, exploring next steps and evaluating our process.

The work schedule for every day was 3 hours 17.00-20.00. Some home assignments were applied as well: during the module (from one working day to another) and in the time interval between the modules, we worked on group tasks – practical applications and reflection in the context of the health benefits they have to implement.