Oh how we waited and hoped for this to happen!
As a continuation of the last year's learnings and ideas in the project See The Girl, we are now given an amazing opportunity to arrange a film festival in Ethiopia, Addis Ababa, which will be taking place in the end of September 2023.
Festival activities will as a matter of fact will start much earlier in a series of online workshops on filmmaking, with recommendations regarding low/no-budget conditions and low/no experience. So if you are interested and have a story to tell but don't know how to start, warm welcome to register for the workshops! Participation is free, no strings attached: the workshops are just help for you, to get started.
So in short, here is the plan:
until the end of August it is possible to submit your film to the online plattform kindly provided by the Swedish film festival Midnight Soul.
If you need help to get started, register for the online workshops, therefore you will get a link to both already recorded ones, and new upcoming zoom-meetings.
21-22 of September we will conduct the screening of all the films who meet the conditions of the festival, and 2 films – winners will be announced, who will be offered an opportunity to visit Sweden and meet Swedish filmmakers and civil society organisation activists.
During October the necessary paperwork will be done to help the participants of the study visit, to get visum granted.
In November 25-26, 2023 we conduct a second part of the festival in Helsingborg, Sweden, with Ethiopian winners participating.
Why did we launched the project?
We want to establish a film festival as a sustainable forum for raising awareness of youth workers and pedagogs in Ethiopia about gender inequality in access to education, decision making and expression of needs by young girls. We want to teach and promote skills of filmmaking as opinion work and encourage youth workers by cooperation with kids, to call attention of local decision makers and publics both inside of the country and outside, to the obstacles that limits girls in education, active participation in local development, access to public services and personal growth. By opening and supporting a call for films, we will encourage young girls to try their skills in visual manifestation of their thoughts, and by organising a festival, we will enhance peer support and learning that will stay and impact local communities
We want these aspects to be addressed:
awareness about normalization processes.
knowledge about modern technique and online tools, opportunities of using them for opinion work.
awareness about the scale of the problem.
Less obvious devastating mental issues like risk of being alone and hopeless.
How different aspects of filmmaking create effects on public opinion and can address a problematic and ignored issue.
powerful creative potential that is hidden in a neglected group of young girls.
explain how a school or a local NGO can become a local change agent for higher social inclusion.
momentum of group influence and peer support.
Physical and situational obstacles for girls' access to education, democratic participation, expression of needs and personal growth are being under-prioritized as their value is seen as lower than men's similar efforts. This leads to lower wages, lower investments in reproductive health care and sexual education, which in its turn leads to higher mortality and poor health, gender-related criminality and violence as well as overload of both men and women with issues of gender relations and honor. None of this is being questioned as none of this is consequently presented in a visual format, easy for public opinion to digest and process both in and outside of the country. This leads to that all discussions about the 5th goal of sustainable development stay on a shallow ground, talking about the importance of gender equality but not specific steps of addressing it in everyday life. We want to address this problem through a massive visualization of small practical steps needed for reaching gender equality in Ethiopia.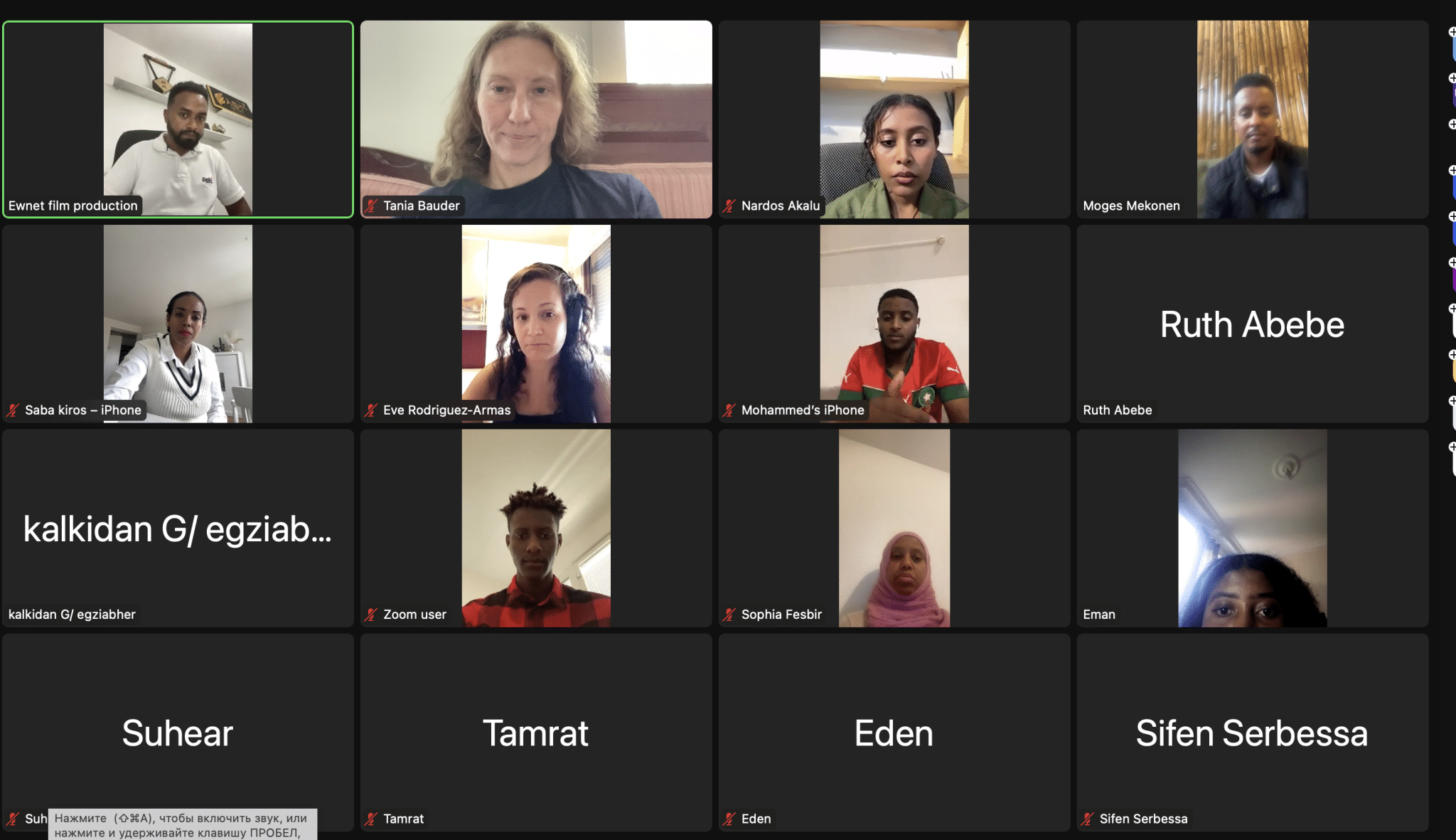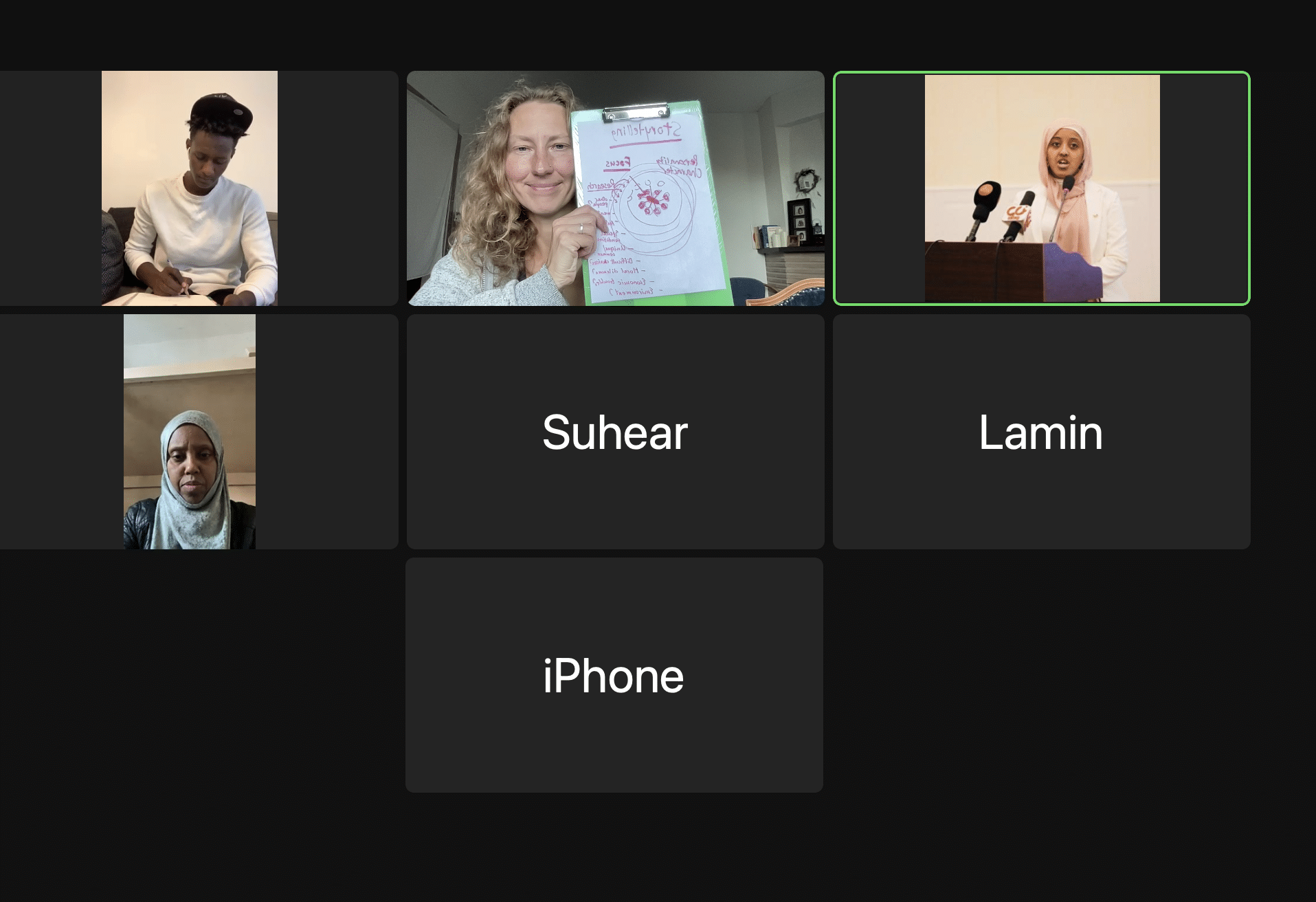 The Map of "See the Girl" Film Festival
Day 1
DAY 2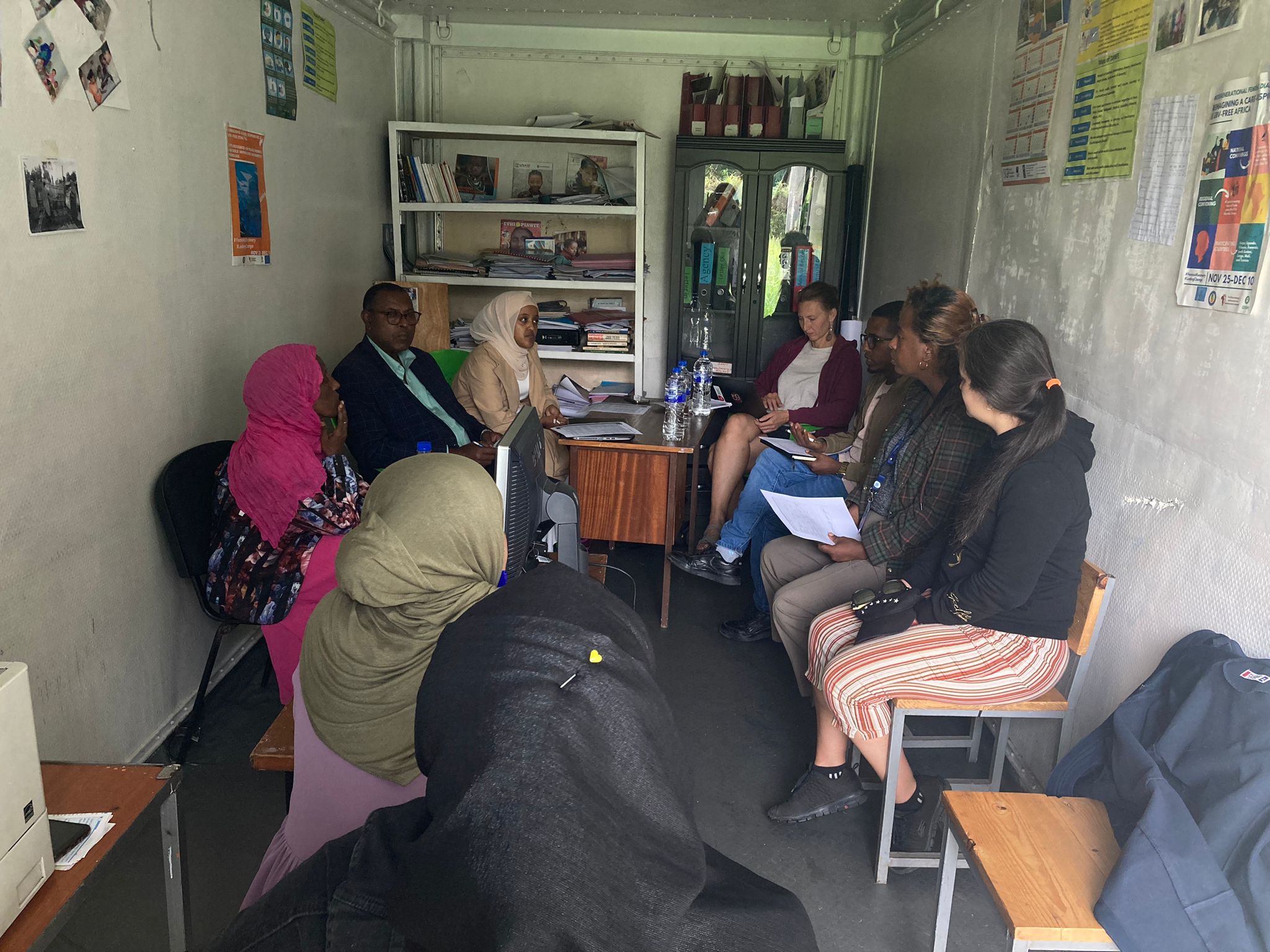 DAY 3
Experience Exchange with Local Teachers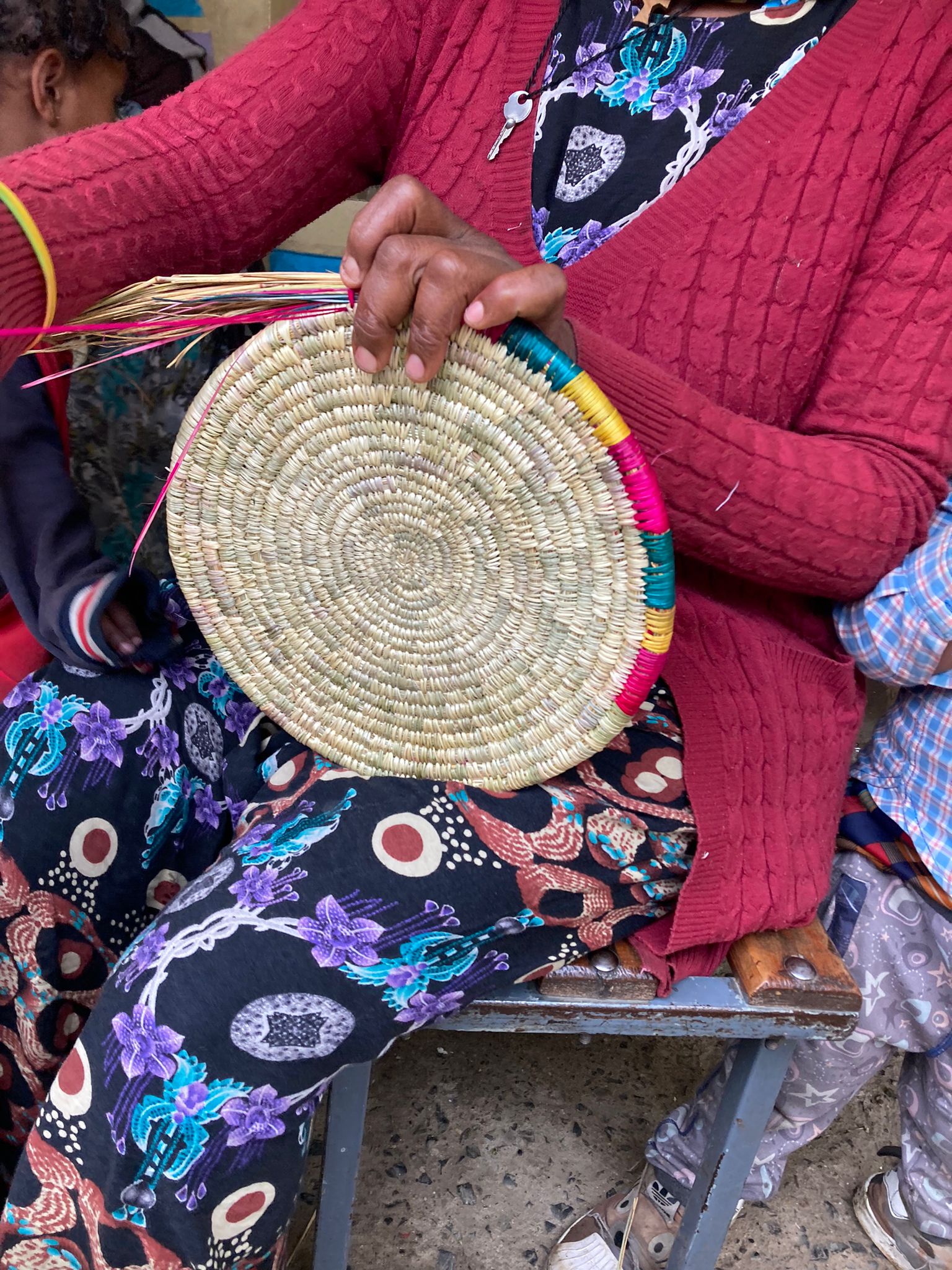 DAY 4
Local Storytelling: Mount Entoto
Project Kick Off
DAY 5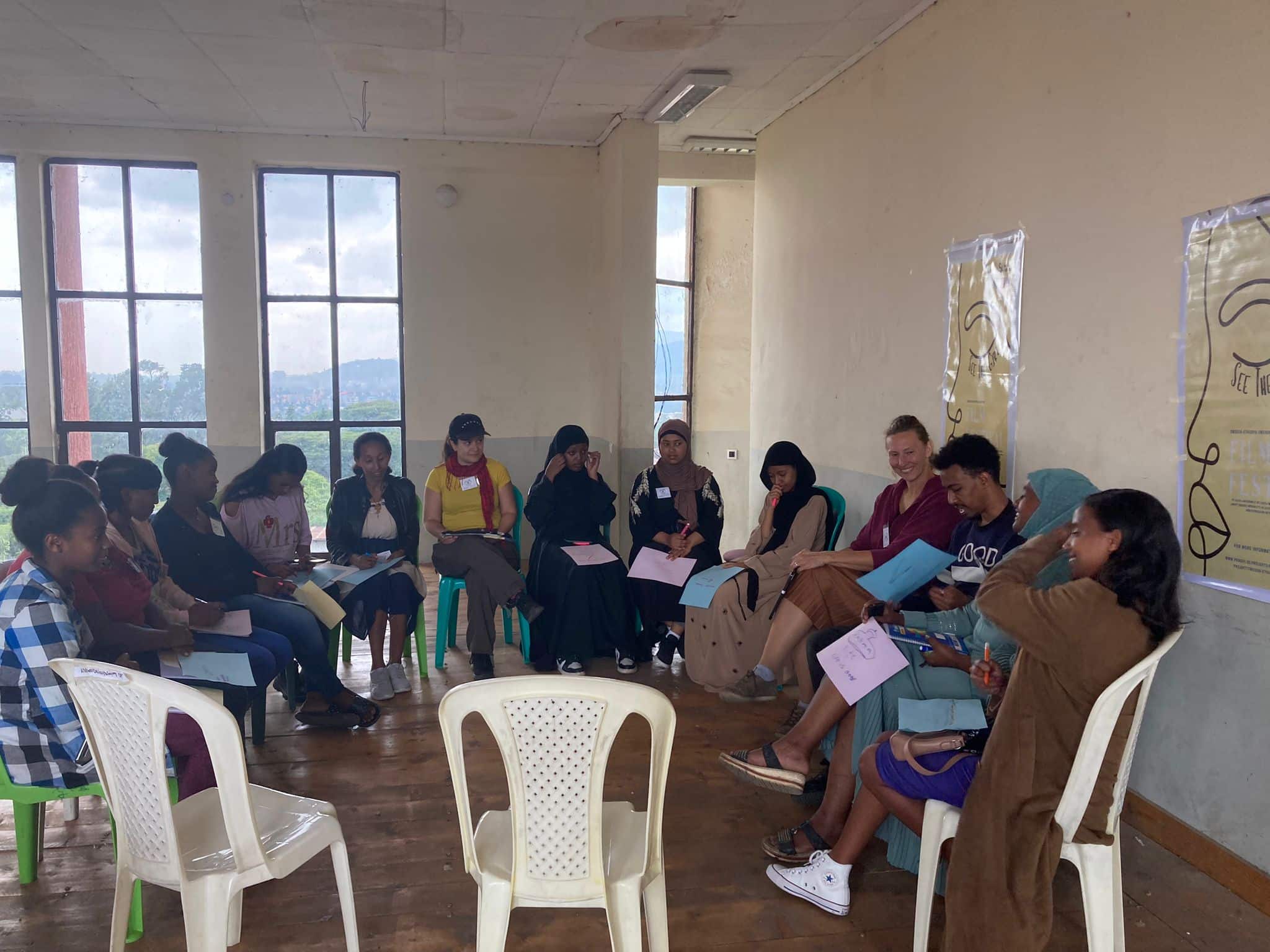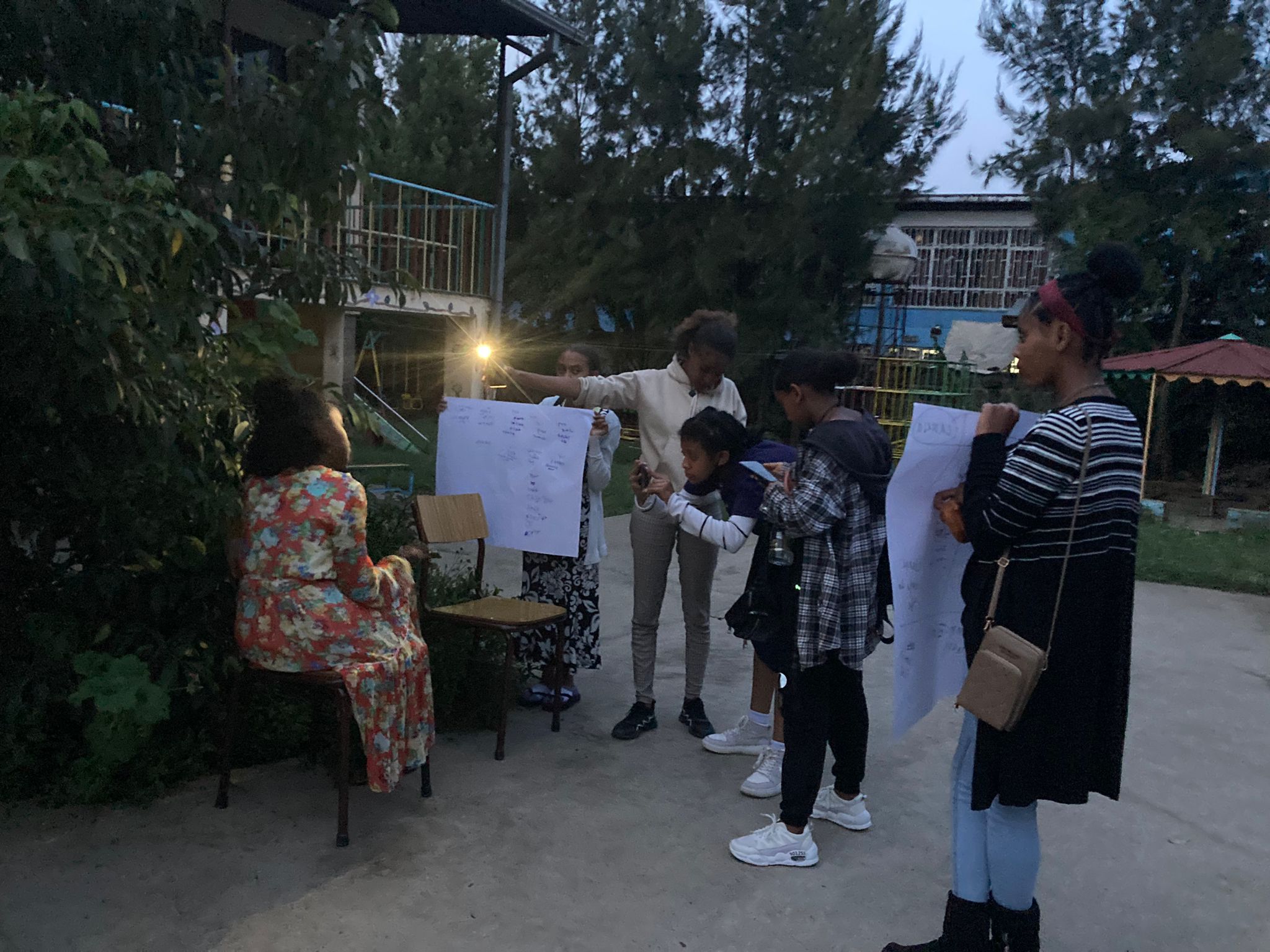 "See the Girl" Project Teams include:
Operational Group: This team is responsible for coordinating and executing the festival in Ethiopia.
Tania and Evelyn collaborated on the "Break The Silence" project, which aimed to empower women in Uganda by facilitating discussion meetings with local decision-makers and conducting a series of workshops focused on film and theater technology. Their mission was to amplify the voices of women in various sectors, including media, education, and activism, within the SCO (Society for Cultural Outreach). For a comprehensive overview of the project, please click here.
Irem is currently pursuing her Bachelor's degree in Computer Science at Bogazici University. Her journey with ProQvi began during the Erasmus+ Youth Exchange project in Hastveda. Following her participation in the Erasmus+ Youth Exchange project in Hästveda. Irem joined ProQvi as an international partner.
Research and Preparation Group: This group is dedicated to organizing the Swedish segment of the festival:
Marta Husarava