We are living in times when we are surrounded with so many different technologies, smart phones, tv's, fridges, vacuum cleaners, watches, tablets, laptops, millions of applications and games, most of them virtual and online. All this technology is made to make our lives easier, more productive, interactive and interesting. But when we are using technology and applications too much it can have many negative effects on us. The problem is that many people are becoming too dependent on technology and lose basic operational, logistic, coordination, analytic and assembling skills . Young people often get disconnected from the knowledge and skills of basic and vital processes like cooking, gardening or fixing simple things at home. Most of them don't even consider it as a problem because they are used either to services that annihilate the problem, or a possibility to simply replace the object with a new one. When people don't know the basic process they become very dependent on these extern services and resources and in case they can't keep up with their demands and can't pay for all their wishes they get helpless and anxious . If we don't show and teach the young people logics of basic processes in the future they will be very vulnerable to consumerism manipulation and scared of changes.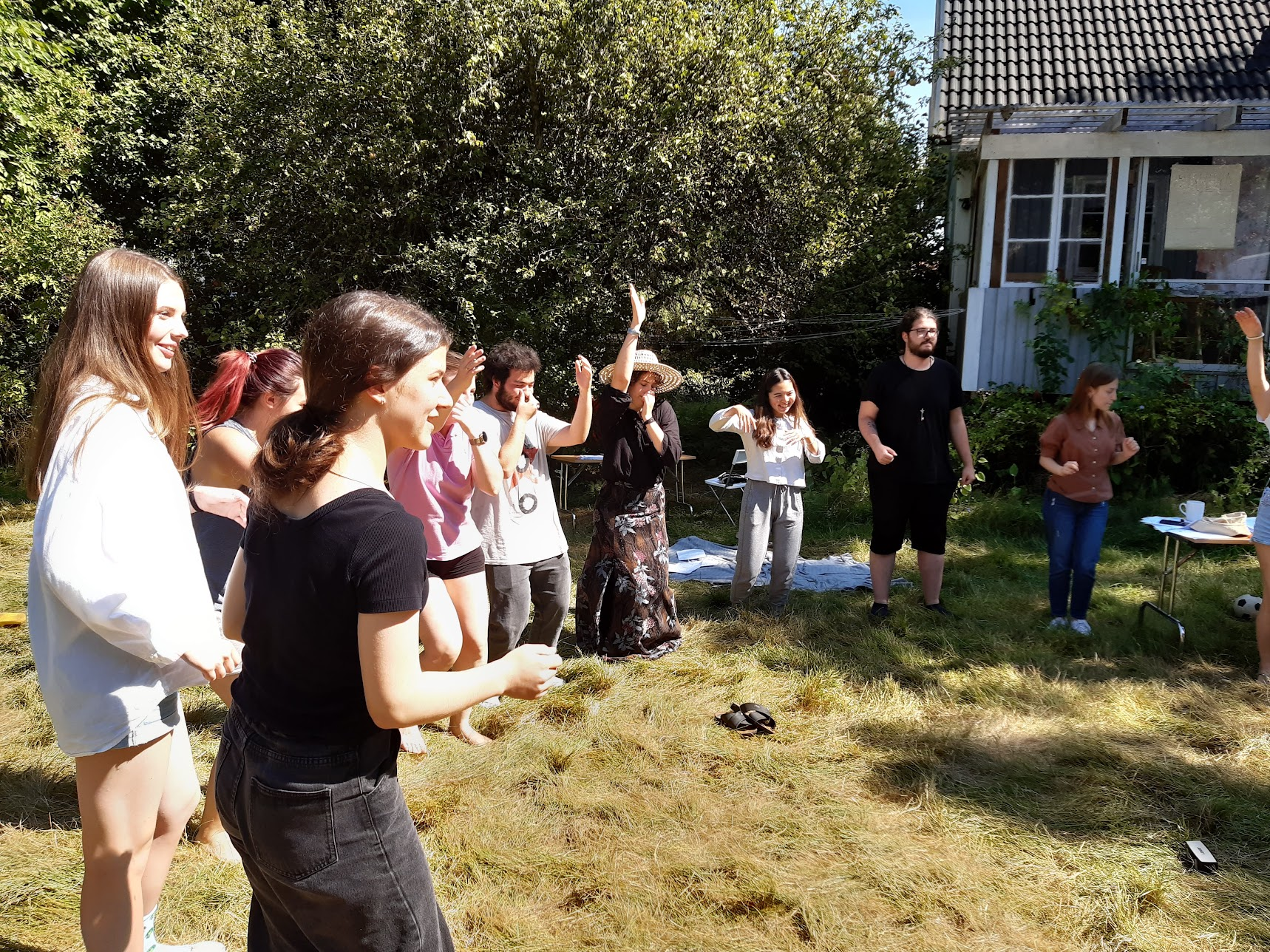 The project aim was: Mastering practical and social competencies of young people to be productive and creative at home and community
Based on the aim the objectives are following:
– Motivating young people to start being more active and productive in the household
– Understanding of ground principles of household organisation, distribution and applying roles and responsibilities
– Raising awareness and understanding the gender balanced perspective in applying gender equality in the everyday activities
– Improving the knowledge and skills of young people to use safely many home and garden tools for everyday purpose
– Improving the (intercultural) team- work skills and attitudes through various practical activities on field
– Improving the competencies for solving everyday challenges and applying creative ideas with using different home tools
– Increasing the knowledge and skills on how to apply innovative gardening and agriculture, following the newest ecological trends and demands for healthy food
– Increasing the knowledge and skills on how to cook different intercultural and healthy dishes and motivate them towards healthier lifestyle;
– Broadening the knowledge and skills of reusing, recycling and repairing things in order to reduce waste and decrease climate changes.
– Increasing their creativity and art skills while being practically engaged in creative activities
– Improving their basic knowledge and skills about safely using and maintaining vehicles
– Increasing their knowledge about different opportunities for professional development.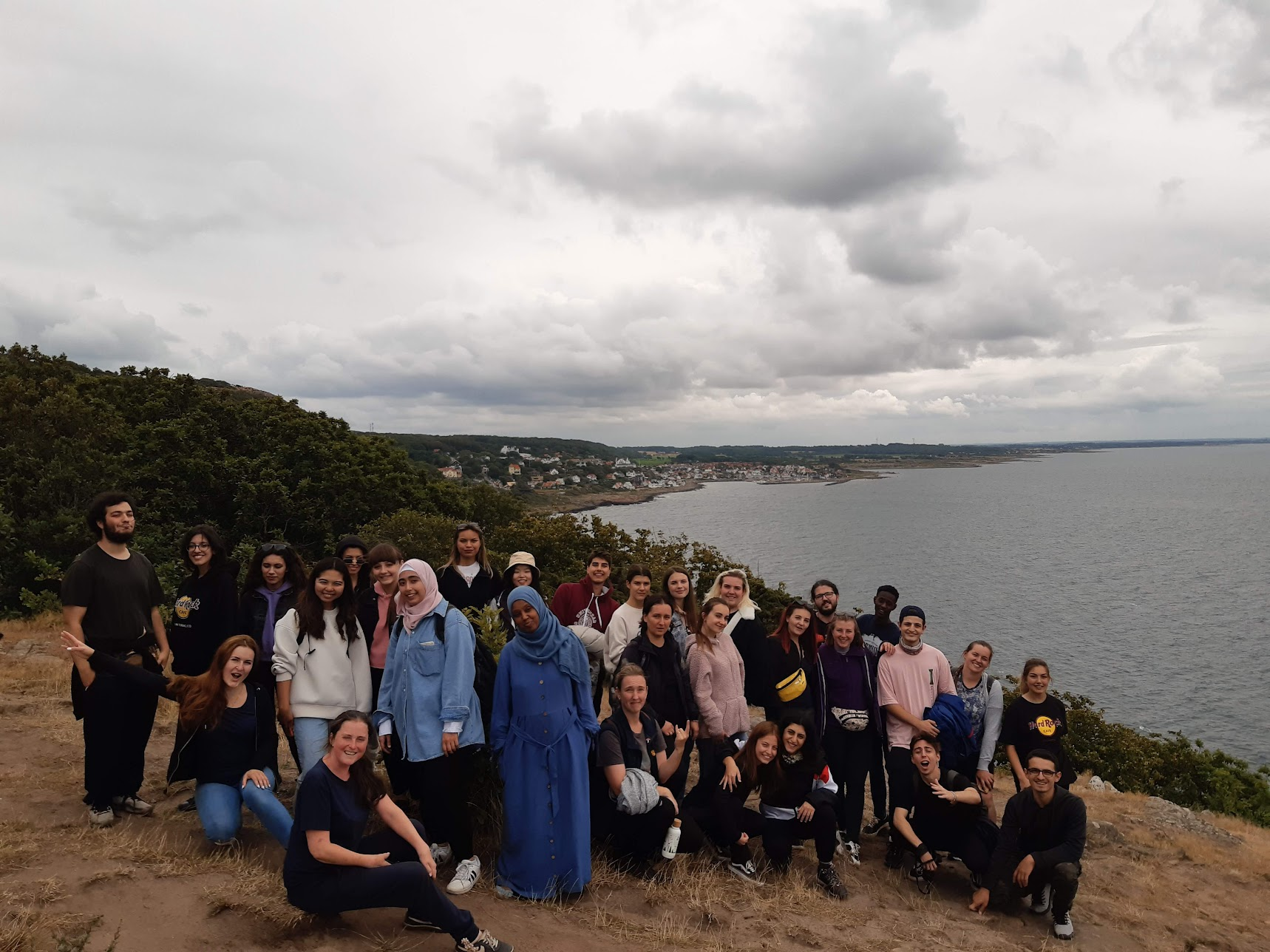 The project was planned for summer 2021 but due to corona situation, it was postponed to summer of 2022 and now will take place 1-15 of August i n Hästveda, Hässleholms municipality.
Please if you have any questions contact us by sending a mail, to tusenmila@gmail.com. All question please address to the email above or to the phone number +46761 665626.

The results of the project were good and even better than expected:
Four projects were conducted, designed and implemented by the young people from start to finish: The Juliette's passage (a romantic walkway through the bushes in the garden), The Bushmans Board (a construction for announcements), a Café place (a wooden plattform for socializing and small performances), and The Big Boss (stage for the whole group performances and activities).
Participants were empowered to develop from scratch to final, own ideas about improvements of their life and social environment: together they have decided and held the routines and schedules of co-living and co-working, including the changes that they wanted to make to their living and working environment.
Each project was done by a group of youngsters due to self-organisation and own choice of priorities, where a lot fo attention was given to the distribution of roles and inclusion of all group members into the process on their own premises. This caused a lot of precious discussions about the inclusion and diversity, democratic participation, isolation and outsidership. Result that we are proud of was, that the participants who have estimated their own capacities very low and have voluntarily kept themselves away from the decision making, have been empowered to express their opinion and feel a stronger connection to the process and group.
Participants got free hands on planning their meals and other processes during the project have been a matter of group discussions and democratic decision making every time. In was difficult in the start as not all are used to the power of democracy, both speaking out and taking the responsibility, but we persevered and it showed up to be a meaningful investment of effort. We could clearly see the difference between the start and the end of the project, from being individual opinions of ones presented in a somehow chaotic way referring to their own experiences and needs, while others were silent, discussions went to mutual consideration of opinions, efficient dialogue and faster decision making. By the end of the second week we were not completely unusual, like a family.
While talks during the project, even more to the end of it, there came several ideas and propositions about collaborative initiatives from the young people. It showed up that sharing challenges of co-creation and seeing the tangible result of your own efforts, empowered and strengthened the participants enormously, proving themselves to themselves as capable citizens, and they got engaged indo plans of changes they would conduct locally upon their return, also planning for joint efforts in each others countries. We truly hope this fascination over life and cooperation will not be stopped by al the crisis out there.
With hands-on activities planned by themselves, young people could clearly see on one side, the amount of effort needed for even small changes around, but on the other hand, they also saw that the group effort made impossible, possible.
We were networking with local communities a lot promoting Erasmus+ program and international experience exchange. We have been visiting and interactive with the local young groups in Osby through Language Café organized there, had a day long guided hike in the National park of Kullaberg combined with intellectual activities, thanks to support of personnel from regional nature preservation authority, and met with students of adult school and local politicians.
Throughout the project the were using with more and more comfort, the common space to organize activities and energizers for each other, several workshops were proposed and organized by the participants.
In case you wonder how did it look like…. Here are some highlights!